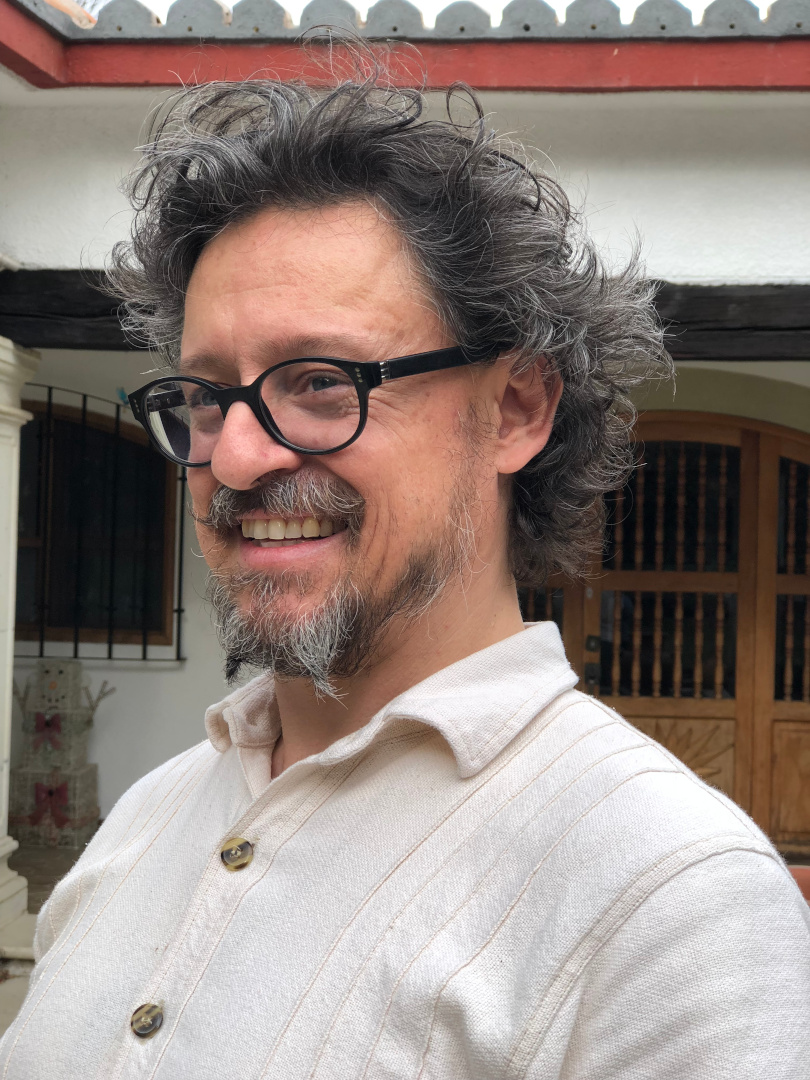 Juan Luis de Pablo Enríquez Rohen; Mexico City, (1971). His compositional 'JLPER theory' and more than 20 years of connecting music with astronomy and archaeology has led him to decipher the Aztec Sun Stone, revealing all the elements of our Solar System and beyond – a huge discovery of a most important scientific aesthetics of all pre-Columbian civilizations.
Having studied in liberal arts institutions, he has taught music at the University of Houston, Universidad Nacional Autónoma de México, Universidad La Salle, TEC de Monterrey, Centro Morelense de las Artes and the Escuela Superior de Artes de Yucatán. His most important teachers have been: Timothy Kramer, Víctor Rasgado, Michael Horvit and Robert Nelson.
Currently, he lives in Mexico, as an active teacher, speaker, guitarist and composer.